NATIONAL FARMWORKER JOBS PROGRAM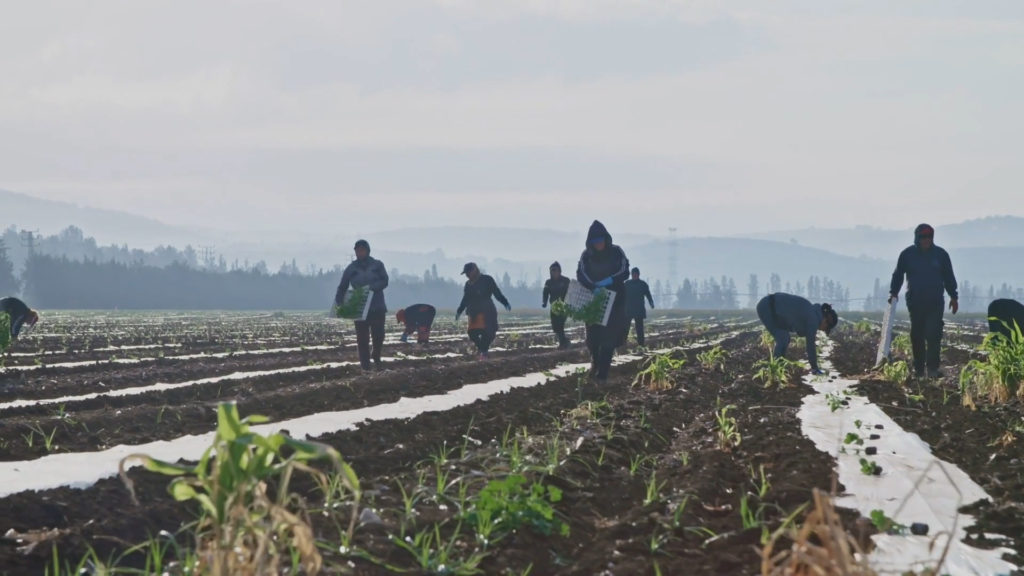 It all begins with the right job. BHSSC assists individuals to obtain full time employment in any industry of their choosing. We offer job counseling classes, job search assistance and other services. You may also qualify for expenses related to transportation, living expenses and emergency expenses.
To qualify for services, you must:
You may be eligible for services even if your citizenship is with another country. However, services are provided only to those who have legal status.
What about my family members?
If you qualify for help, so do your dependent family members.
What type of education or job training might I find?
Contact us for eligibility and more information.
Usted puede recibir ayuda para crear un futuro estable: (Se habla Español)
Todo empieza con un trabajo apropiado. BHSSC ayuda a individuos a obtener un trabajo de tiempo completo en cualquier área de su elección. Ofrecemos clases de orientación laboral, búsqueda de empleo y otros servicios. Incluso, usted puede calificar para gastos relacionados con transporte, gastos de vivienda y otros gastos de emergencia.
 ¿Cómo sabe usted si califica?
Si usted ha hecho trabajo de campo u agricultura en los últimos dos años, lo mejor es que visite con alguien de BHSSC. Llame al:
Oficina Central en SD (605) 494-3609
Oficina del Este en SD (605) 367-5300
Oficina del Oeste en SD (605) 394-5120
 Para calificar para estos servicios, usted tiene que:
Estar en o abajo de las guías de ingresos de pobreza.

Cumplir con la inscripción de servicio selectivo del servicio militar (Selective Service por sus siglas en Inglés).

Ser un trabajador migrante de agricultura o campo y haber ganado salarios en cualquier 12 meses consecutivos en los últimos dos años. Usted tiene que haber ganado por lo menos la mitad de su ingresos en ese tipo de trabajo U pasado por lo menos la mitad de su tiempo en trabajo de agricultura o rancho.
 ¿Tiene que ser ciudadano/a?
Usted puede calificar para servicios aunque su ciudadanía sea en otro país. Sin embargo, servicios no serán proporcionados a los que no puedan demostrar documentación de ciudadanía.
 ¿Califican sus miembros de familia?
Si usted califica para ayuda, también sus miembros de familia que dependen de usted califican.
 ¿Exactamente qué tipo de educación o entrenamiento laboral podría yoencontrar?
Entrenamiento en el trabajo (OJT) – un programa donde usted aprende un trabajo en el sitio de trabajo. La mitad de su salario es pagado por el programa de BHSSC mientras que usted aprende su trabajo. Esto lo hace mas fácil para que una compañía de trabajo le dé la oportunidad de obtener un trabajo permanente.

Inglés como segundo idioma – un programa en el cual los estudiantes aprenden habilidades de conversación, lectura y escritura en Inglés. Estudiantes también aprenden sobre su comunidad, la cultura de los EE.UU. y la ciudadanía.

Capacidad de Leer y Escribir/ABE – un programa en el que los estudiantes tienen la oportunidad de practicar sus habilidades de lectura y/o de matemática necesitadas para un mejor trabajo u para hacer un traslado exitoso a una escuela postsecundaria como una Universidad o un Instituto Tecnico.

Diploma de Educación General (GED® ) – un programa que proporciona la preparación a los estudiantes para aprobar el examen oficial del GED® en las áreas de lectura, escritura, matemáticas, ciencias y estudios sociales. Las clases están diseñadas para satisfacer las necesidades individuales de los estudiantes.

Entrenamiento de Habilidades de Trabajo Personalizado – Entrenamiento en cualquier número de áreas que conducirán al empleo sin subsidio en campos profesionales de alta necesidad del estado según determinado por el Departamento de Trabajo y Reglamento de Dakota del Sur y el Consejo de Desarollo de la Fuerza Laboral de Dakota del Sur (South Dakota Department of Labor and Regulation and the South Dakota Workforce Development Council por sus siglas en Inglés).

Educación Técnica Post-Secundaria – Entrenamiento en las cuatro institutos técnicas de South Dakota—Lake Area Technical Institute en Watertown, Mitchell Technical Institute en Mitchell, Southeast Technical Institute en Sioux Falls y Western Dakota Technical Institute en Rapid City—ofrecen mas de 100 Programas de Grado de Asociados, Certificaciones, y Diplomas en las áreas de alta necesidad del estado.