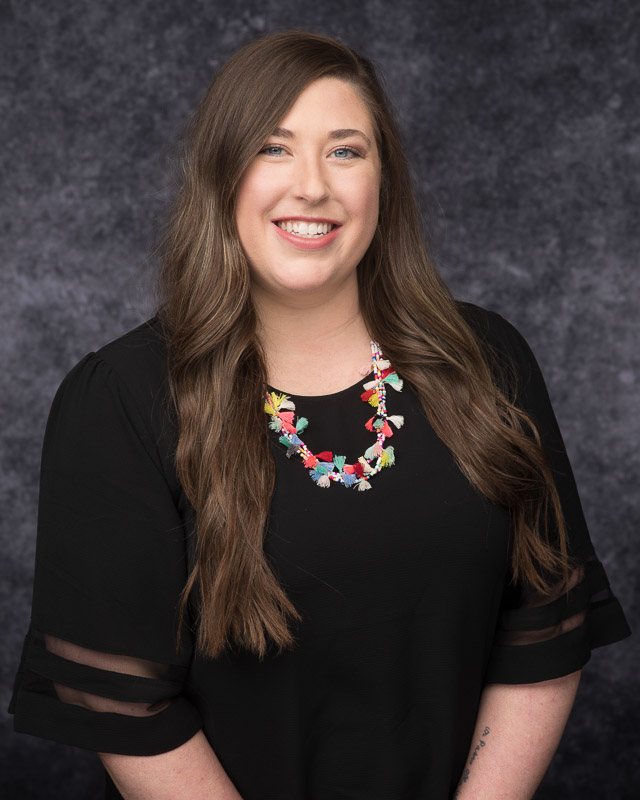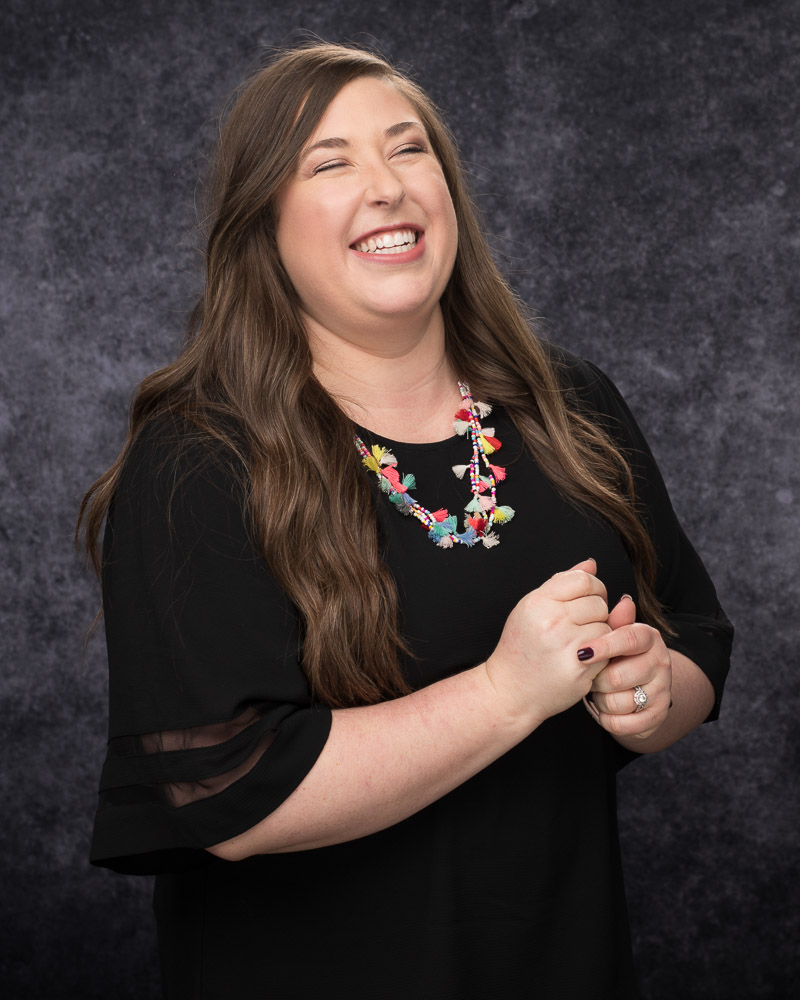 Title: Knollwood Site Coordinator
Division: Community, Family & Special Services
Department: 21st Century Grant Programs
I have an Elementary Education degree from the University of Wyoming. Previously, I worked at Youth and Family Services for almost four years and as an enrollment advisor at National American University. At Knollwood Discovery Center, I am responsible for lesson planning, setting up the day, and doing reports. The fun happens once the kiddos arrive–no two days are alike! In general, we pick up our students after school, feed them a snack, and then go outside for recess. Then we do 30-minute rotations of P.E., iPad time, and a center activity based in math or literacy.
I love the cute and sometimes very goofy compliments that the kids give each other and to me. They make me want to live up to the image that they have of me in their minds. When I'm not at work I enjoy hiking and time at my family's cabin in Spearfish Canyon. I also love any excuse to cook or bake for family and friends.
Quote: "In three words I can sum up everything I've learned about life: it goes on."–Robert Frost
Activity in Elementary School: Parachute day!!!
Movie: Gone with the Wind